THANK YOU to ALL Our Volunteers!
We could not do this without YOU!
Thank you for volunteering for the Salinas Valley Food & Wine Festival!
GROUPS:
IF you represent a service club or other group, please contact us to make arrangements for groups of volunteers: (831) 578-5429 or salinasvalleyfoodandwine@gmail.com
INDIVIDUALS:
Please complete the waiver and signup form and select your shift(s) upon the form (form at the bottom right of this page). Our Director of Volunteers will be in touch with you to provide any updated information, otherwise, we will see you in August!
Sign Digital Waiver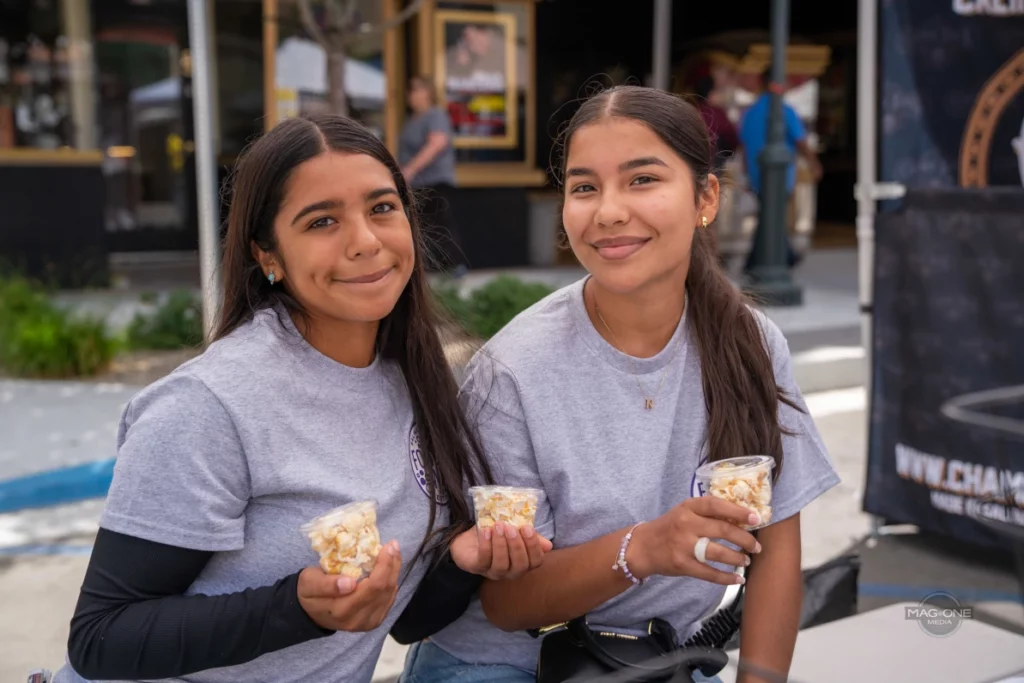 Volunteer Shifts:
Festival – Saturday, August 5th – Morning Shift 6:00am – 7:45am (2 hours) – MUST be 18 years of age or older.
Festival – Saturday, August 5th – Morning Shift 8:00am – 1:00pm (5 hours)
Festival – Saturday, August 5th – Afternoon Shift 12:30pm – 5:30pm (5 hours)
Wine/Beer Pourers:
Festival – Saturday, August 5th – 10:00am – 4:00pm (6 hours) – MUST be 21 years old, MUST have Responsible Beverage Service (RBS) Certification in hand
BE SURE to visit our Volunteer Hospitality venue during the Festival. LOCATION TBD